Saints frontman Shane Long could miss up to six weeks of action, after breaking his ribs.
Long, 28, was brought on by Ronald Koeman in the 59th minute of Saints' 3-2 loss to Crystal Palace in the FA Cup, but had to be withdrawn just 15 minutes later after a collision left him grounded with broken ribs.
He was taken to hospital, from St. Mary's, after the game, before posting the following message on his Twitter account.
@ShaneLong7:
Thanks for all the tweets guys. Feeling alot better today and am on the mend. Here's to a speedy recovery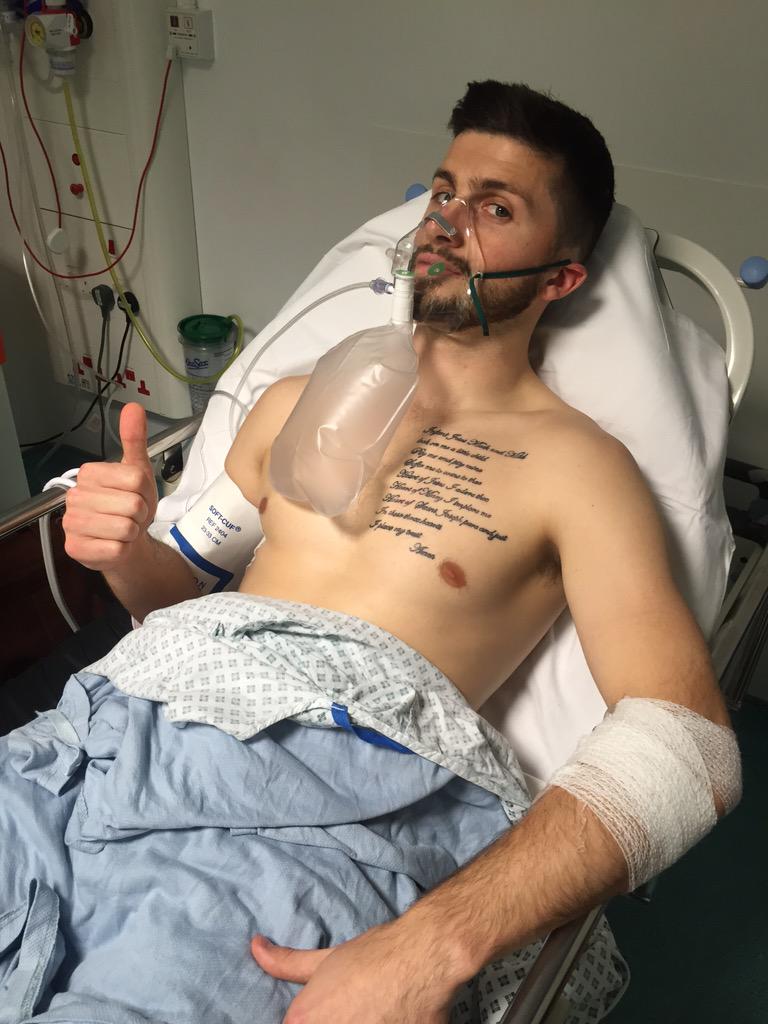 Long joins Toby Alderweireld (hamstring), Victor Wanyama (hamstring) and Morgan Schneiderlin (adductor) on the sidelines.
Saints boss Ronald Koeman said:
"I spoke to the doctor and he thought he will have fractured one or two ribs and that's very painful.
"It's a pity because we don't have that number of players to go with all the injuries that we have.
"I don't know (how long he'll be out for). Normally three, four, five weeks."